Congress general secretary Priyanka Gandhi Vadra commenced the second leg for the party's campaigning ahead of Lok Sabha election 2019 in Uttar Pradesh. During her 3-day visit, Priyanka will cover a distance of 100 kilometers by boat from Allahabad to Varanasi. Today is the second day of her visit.
Priyanka slamming the BJP government and Narendra Modi saying that the BJP was run by four to five people who think they can do as they please.
Congress president Rahul Gandhi will be in Arunachal Pradesh to address a rally.
Catch live updates here:
NRC a ploy to destroy Arunachal, your culture. We will not let this happen.
1:39 pm IST
Rahul: Will grant special category status to Arunachal
We want Arunachal's decision need to be taken by Arunchal's people not by Delhi or Nagpur. We know that northeast needed industrial development.
BJP finished off Planning Commission, Northeast Industrial Policy. NIP will be restored. Rahul states that we will grant special category status to Arunachal.
1:37 pm IST
Rahul Gandhi says RSS and BJP want to impose one culture across the nation
RSS, BJP and Nagpur want to impose one culture across the nation. Education is being attacked all over India. Vice-chancellors are not selected on merit. RSS and BJP putting their people as V-Cs. People who wear shorts and hold lathis are being selected as V-Cs: Rahul Gandhi
1:24 pm IST
WATCH | Ground report is different from 'report card': Priyanka Gandhi's slams at NDA govt
12:05 pm IST
Priyanka meets weaver family
Priyanka Gandhi reaches Bankat village and met weaver's family.
11:56 am IST
Priyanka Gandhi is on the way to move Mirzapur by road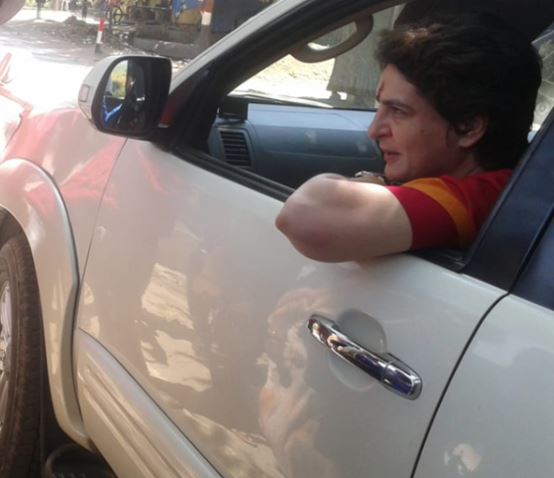 Priyanka Gandhi is on the way to Mirzapur by road and about to reach Bhadohi.
11:52 am IST
Priyanka Gandhi slams BJP for 'Shiksha mitras and anganvadi workers did not get anything'
The BJP had announced the sum of Rs 17000 per month to 'shiksha Mitras and anganvadi workers' but didn't get anything, Priyanka Gandhi visits birth place of Luv and Kush.
11:50 am IST
Opposition leader Yashwant Sinha gave advice to Rahul Gandhi on tweeter
Yashwant Sinha twitted that Unsolicited advice to all leaders of opposition parties, "Stop speaking against each other in public. Sort out your differences privately." Unsolicited advice to Rahul Gandhi, "Please finalise your alliances in Bihar, Jharkhand, Delhi and elsewhere today. It is already too late".
11:45 am IST
Priyanka Gandhi offers prayers at Sita Samahit Sthal in Bhadohi
11:42 am IST
Now BJP will tell what they have done in 5 years
11:40 am IST
Priyanka Gandhi offers prayers at Sitamarhi temple
While she offers prayers at Sitamarhi temple says that "Farmers, youth, nobody is happy with the BJP government. Together, they will change the government".
11:00 am IST
Priyanka meets Congress leaders in Sitamarhi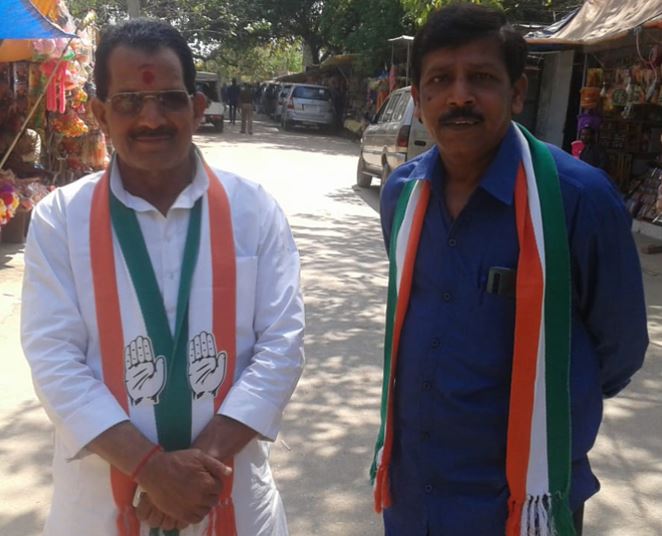 Priyanka Gandhi sets the meeting with leaders and workers of the region in Sitamarhi. She addressed Ishtiyaq Ansari and Shiv shankar Chaubey, Congress leader to work hard at the ground level to ensure the party's victory. They responded that "we will work and materialize the plans".
10:25 am IST
Yogi says Congress made Up a Bimaru state
While addressing the press conference in UP, Yogi Adityanath says farmer suffered under earlier government, criminal were free and riots were rampant. Congress had made UP a 'Bimaru state.' We changed UP in 2 years. We have zero tolerance to crime. Business has returned too.
10:15 am IST
Rahul Gandhi will take decision on alliance with AAP: Congress
Congress leader PC Chacko says our president Rahul Gandhi will soon take a decision over alliance with AAP in a few days. According to the party's working committee, Congress will go for an alliance with parties which are opposed to the BJP. I hope leaders from Delhi also follow this decision making policy of the Congress government.
9:40 am IST
Priyanka meets party workers
Priyanka Gandhi held a meeting with Congress workers at the guest house in Sitamarhi.
9:30 am IST
Congress supporters wait for Priyanka Gandhi in Bhadohi