According to reports, the two sisters Raveena, 13, and Rina, 15, were abducted and forced to undergo religious conversion. Pakistan Hindu Sewa Welfare Trust alleged that police initially refused to lodge an FIR in the case and did so only after the local Hindus protested.
India has sent a note verbale to the Pakistan Foreign Ministry over abduction of two Hindu minor girls in Pakistan and their alleged conversion to Islam. This followed a Twitter spat between External Affairs Minister Sushma Swaraj and Pakistan's Information Minister Chaudhry Fawad Hussain over the matter on Sunday.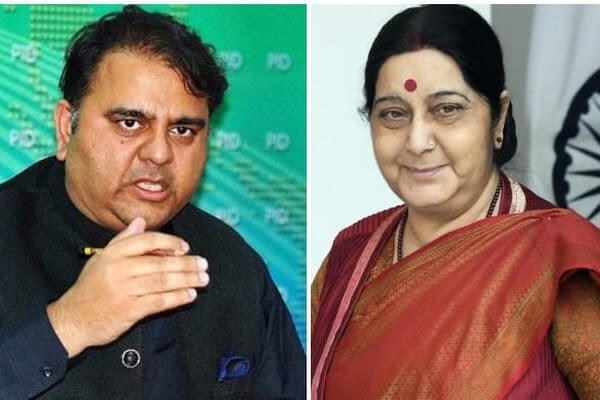 A video went viral on Twitter in which a Hindu father of these two sisters is grieves for justice as his daughters were abducted and married to become Muslims.
While the incident raised an uproar among the civil society there, Swaraj tweeted on Sunday morning that she he had sought a report from the Indian High Commission in Islamabad. The Pakistani Information Minister hit back, noting on Twitter that the matter was Pakistan's internal issue and adding that it's not "Modi's India where minorities are subjugated".
The sisters, 15 and 13, were abducted on March 20 from their village Hafiz Salman in Ghotki district of Pakistan's southern province of Sindh, where a majority of the country's Hindu population lives. Soon after, a video went viral in which a cleric was purportedly shown solemnising the nikah (marriage) of the two girls. In a separate video, the girls can be seen saying they had accepted Islam of their own free will. On Sunday, Prime Minister Imran Khan ordered a probe into the matter.