This might be the influence of a warm hug that Sidhu shared with Pakistan's Army Chief, General Qamar Javed Bajwa or is an effect of the biriyani that Sidhu shared with such a Pakistani Prime Minister who has recently surged in power, the Congress Minister has extremely dishonored the sensitive sentiments prevailing across the nation.
A day after 40 CRPF jawans were martyred and when explosive-laden SUV rammed into one of the buses out of a 70-vehicle CRPF convoy in Jammu and Kashmir's Pulwama district, Congress leader Navjot Singh Sidhu said:
"Terrorism has no religion, no nation. Sidhu also said only talks can resolve India's differences with Pakistan."
Talking to reporters here after the Punjab Assembly was adjourned for the day in solidarity with the CRPF soldiers killed in the terror attack, Sidhu said,
"It is a cowardly attack and I condemn it firmly. Violence is always condemnable and those who did it must be punished."
While talking to ANI, Sidhu said,
"Can the entire nation be blamed for a handful of people."
It should be noted that in 2018, Navjoth Singh Sidhu twice visited Pakistan, once for the swearing in ceremony of Imran Khan and other for Kartarpur Corridor's inauguration.
A sip of ideological interrogation with the judge of Kapil Sharma Show!
Are the sacrifices of our 44 martyrs a joke for you to be judged by your free advises to the nation?
Mr. Navjoth Singh Sidhu, you have left BJP, not India! Don't you think you should pay respect to the sensitive sentiments prevailing across the nation before passing such advices?
While, INC president Rahul Gandhi and Priyanka Gandhi have also left all the political motifs and bestowed respect to our martyred brothers by asking for revenge, don't you feel ashamed while passing an advice that favors talks with an internationally isolated nation?
Amidst the saddened wave prevailing in the country, are you not forcing the government to get into a bilateral dialogue with Pakistan? Don't you think, you can very well be taken as an International Lobbyist?
While INC has been well tuned with the melody of Indian sentiments, don't you think you are weakening Rahul Gandhi by taking the gruesome event of terrorism lightly and pass such immoral advices?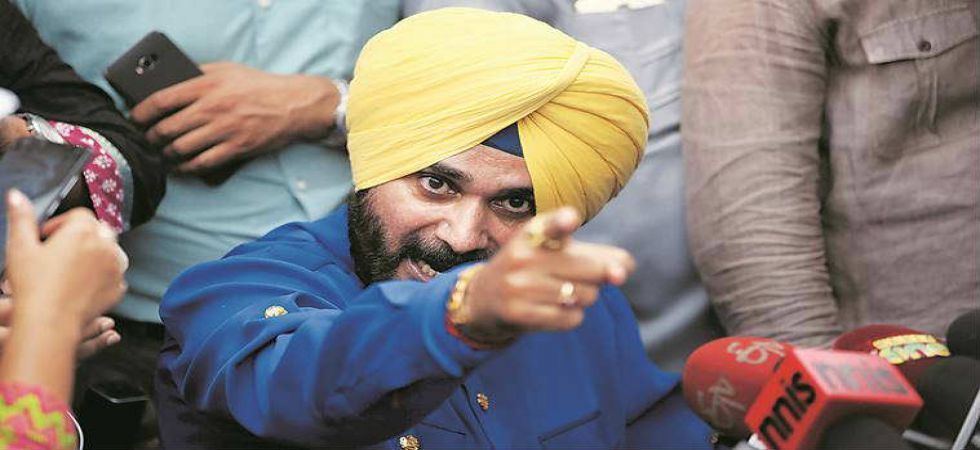 Navjoth Singh Sidhu has to himself decide if he wishes to become an MLA and indulge into public service or pass such horrid advices and acknowledge self as a mere judge of the comedy circus!