Google doodle is all set to present an honorable gesture and pay tribute to all passionate, powerful and lovely ladies across world as a celebration to the international women's day. The interactive doodle, dedicated to "women empowering women" is told and created by a talented group of female artists from around the globe.
The International Women's Day doodle comprises 13 quotes from a diverse group of women from across the globe. "We aimed to include a diverse representation of voices on a day which celebrates the past, present, and future community of diverse women around the world," Google said.
The first quote – Never be limited by other people's limited imaginations by American astronaut and physician Mae Jemison – has been created by British designer and illustrator Kate Forrester. When Kate Forrester was asked what International Women's Day means to her, she said, "It is a chance to celebrate the progress we have made and consider what is yet to change for the better."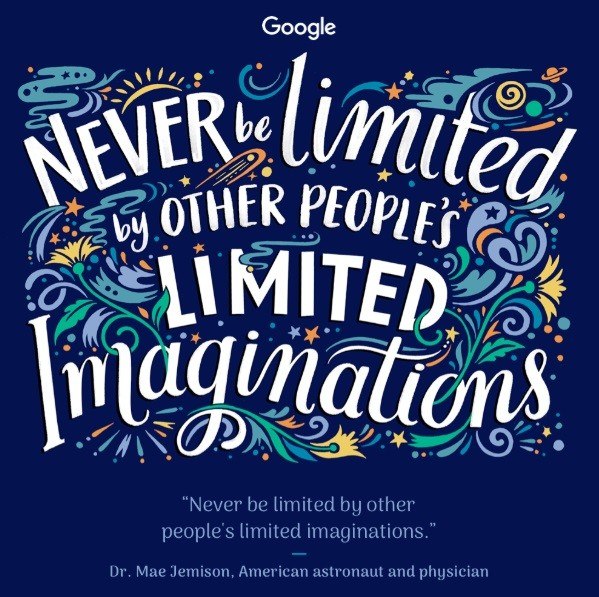 The Google Doodle also features Argentinian graphic designer Yai Salinas's work on Mexican artist Frida Kahlo. Salinas illustrated Kahlo's words – Feet, what do I need them for if I have wings to fly? – and Russian poet Marina Tsvetaeva's "Wings are freedom only when they are wide open in flight. On one's back they are a heavy weight" in her designs.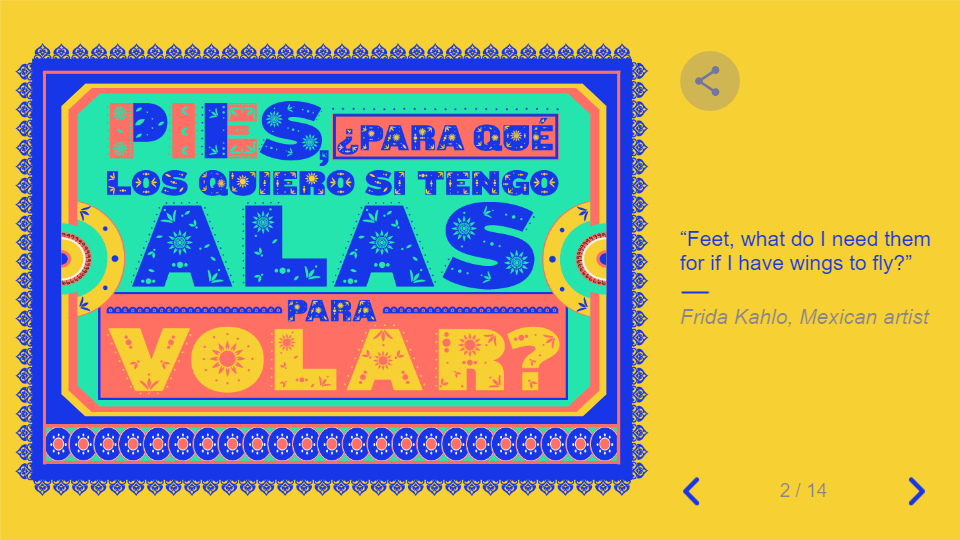 Mumbai-based Indian paper typographer and illustrator Sabeena Karnik created the designs based on the quotes by Indian boxer Mary Kom and diplomat NL Beno Zephine.