Amidst the unemployment cry of India, reports say that employment generation in the formal sector increased by 48 per cent to touch a 15-month high of 7.32 lakh in November 2018 as compared to 4.93 lakh in the year-ago. According to the latest EPFO payroll data. Around 73.50 lakh new subscribers were added to the social security schemes of the Employees' Provident Fund Organization (EPFO) from September 2017 to November 2018. It indicates a rising job creation in last 15 months.
The Former RBI Governor Raghuram Rajan said,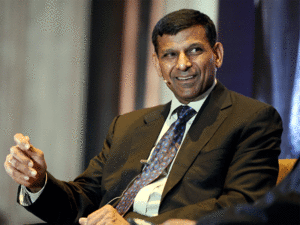 "Focus on macro stability and move towards a job – creating economy. Yes it is good to see that growth continues at the 7 plus pace, but what is worrisome of course is some of the underpinnings of that growth. It is as you said, largely consumption-led but that is not creating enough jobs. One can dispute the jobs figures but there are lots of people vying for very few jobs and given that going forward we have to move towards a more job-creating economy, all the growth will go for nothing if it does not create good jobs."
During November 2018, the maximum number of 2.18 lakh jobs were created in the 18-21 years' age group followed by 2.03 lakh in the 22-25 years' age bracket. The EPFO said the data is provisional as updating of employee records is a continuous process and gets updated in subsequent month/s.
This is age-band wise data of new members registered under the EPFO.
The IMF outlook says India growth is projected to pick up in 2019, while most of the countries' growth will slow down. The EPFO, however, revised downwards its payroll data for October 2018 to 6.66 lakh against the earlier estimate of 8.27 lakh. It also revised the cumulative job addition data from September 2017 to October 2018 downwards 16.4 per cent to 66.18 lakh from an earlier forecast of 79.16 lakh.
For each age-wise band, the estimates are net of the members newly enrolled, exited and rejoined during the month as per records of the EPFO, it added. The estimates may include temporary employees whose contributions may not be continuous for the entire year.
At an workshop organized by CII, Human Resource Minister,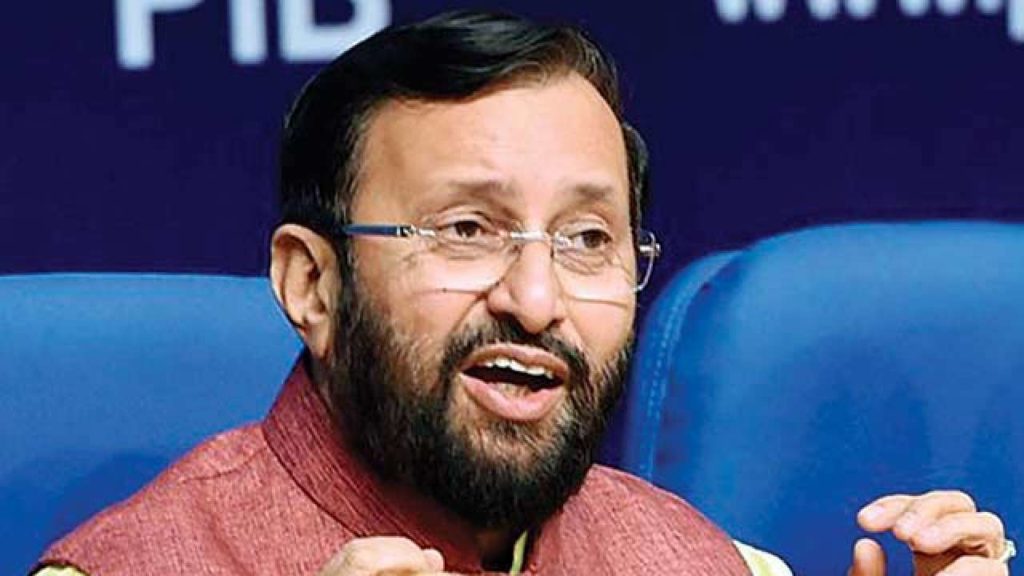 " While the government has done good work, people are bent upon fixating it as bad, for instance, unemployment is the issue that the government is facing public anger on. The thing about employment is, people refuse to talk about the jobs that have been created. Recently the railways inducted one lakh sweepers, but nobody will talk about that. They will focus on the fact that 1.5 crore people applied, and use that to say 'There is so much unemployment'. For a variety of reasons, we don't have access to the right employment data. What the Labor Bureau has is only for the organized sector, the unorganized sector is not included in that. And with self-employment, I don't know how that data can be collected anyway."
Unemployment Rate in India increased to 3.52 percent in 2017 from 3.51 percent in 2016. Unemployment Rate in India averaged 4.05 percent from 1983 until 2017, reaching an all time high of 8.30 percent in 1983 and a record low of 3.41 percent in 2014.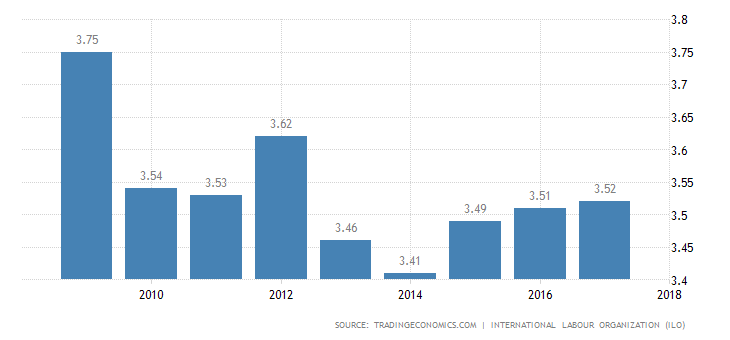 Taking this statement from a PARI article about Lilabai, a woman in Phalode village, Maharashtra:
From 10 a.m. to 2 p.m. six days a week, Lilabai is at the state-runanganwadi to cook food for 30 kids and for pregnant women in the village. By the time she reaches the anganwadi, she has already been up and working for seven hours. And she stops only around 10 at night. When Lilabai wakes up by 3 a.m., one of her first tasks is fetching water from a well two kilometers away. For statistical purposes, Lilabai works a four-hour day. But her entire day is spent working – it's just that that work is invisible, disguised as a woman's duty to "care".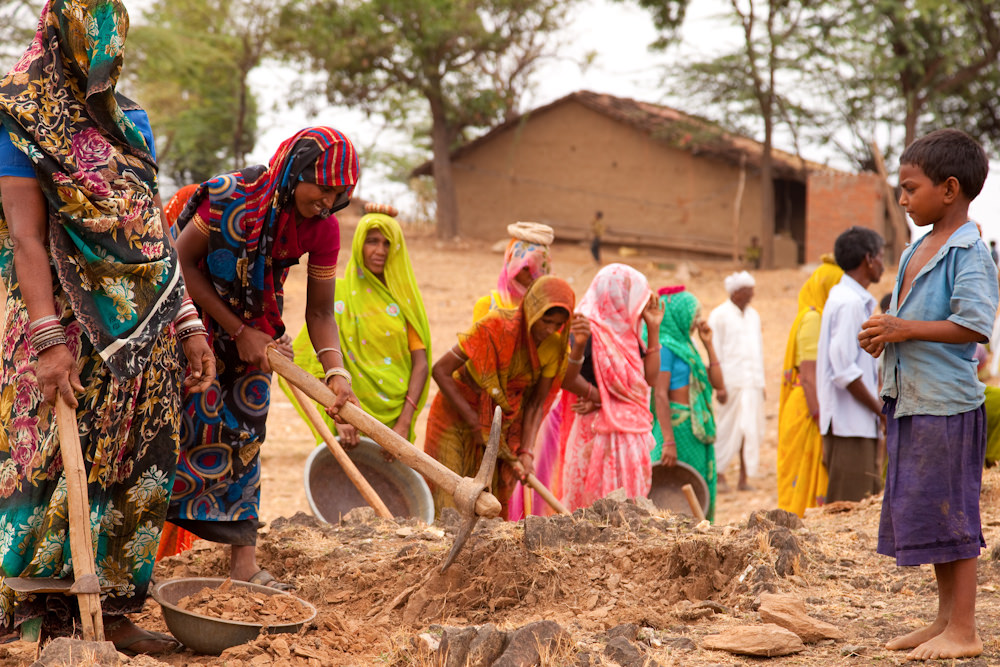 Scholars have argued that this invisibility of work has important consequences as it not only lacks recognition and contribution in employment counts but also leads to devaluation of woman and their work.