There lies no doubt of facts in saying that China has always backed Pakistan and helped Jaish – e – Mohammad( JeM) chief who was supposed to be declared as global terrorist. Hence, for obvious reasons after Pulwama Attack, The Rashtriya Swayamsevak Sangh's economic wing – Swadeshi Jagran Manch has called China an enemy state and requested a ban on its social media apps and telecom companies.
In its letter to Prime Minister Narendra Modi, the organisation said it is the duty of all Indians to take steps to prevent the economic gains of any nation or individual that directly or tactly supports terrorists.
"At such a time, we believe it is imperative that the government create similar hurdles for Chinese companies that are using India for their economic gain," SJM said in a statement. "As has been said often, data is now considered the new oil. We should not allow Chinese companies to capture Indian user data without any restrictions and monitoring."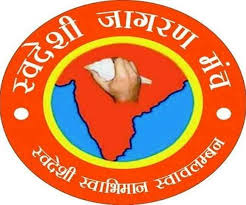 The Indian government's recent policy proposal to make technology intermediaries more accountable for the content shared on the platform will impact Chinese social media companies that are popular among pre-teen and teen population in the country. Tik Tok, a popular app among teenagers, has around 200 of its 500 million users in India.
SJM says that due to such a wide range of users, such Chinese apps are flagged to pose security, business and social risks. While all such apps carry a disclaimer stating that they are not directed at children, their target audience encompasses preteens and adolescents in tier-2 and tier-3 cities, according to experts.
Bytedance response on Tik Tok :