Amidst the fleeting velocity of time, India has witnessed many fancy and loud marriages that has always been the talk of town. Setting a unique example of culture, it is an unanticipated move by an IAS officer in Vishakhapatnam of Andhra Pradesh to make his son tie a knot merely with an overall expenditure of 18000 on auspicious occasion.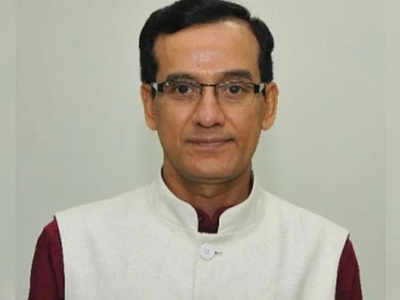 It was not the first time for the IAS, Basanth Kumar to break the norm of ostentatious marriages as previously in 2017, Basanth Kumar had spent only 16,100 on his daughter's marriage. Visakhapatnam Metropolitan Region Development Authority (VMRDA) commissioner, P Basanth Kumar held his daughter's wedding at Radha Soami Satsang Sabha in September 2017. In fact, Basanth Kumar had spent only 2,345 on his wedding back in 1988.
Talking about his son's wedding cards, Mr. Basath Kumar said that the wedding card cost was less than 5 rupees and very limited invitations were extended. There were only 65 families from the bride's side and only 35 families from the groom's side were invited.
The wedding will be a community affair with all the 200 families living in the Dayalnagar Colony are participating. Since eight days prior to the wedding, they have been providing flowers and vegetables grown there and would be paid for it. The sweets and snacks for the guests at the 'Satsang' and 'Sagai' cost up to ₹8 per head and the cost of wedding and reception meals costs ₹20 each.
Real Voice of India:
Indian culture has considered marriage as a "Sanskar ( ordination)" than an occasion. Today, our social fabric has been structured to showcase marriages as a yardstick to measure the socio-economic status of the family. People are competent about the expenditure of this ordination. Families in debt take loans to perform loud marriages to establish themselves amongst the high profiled benchmark. There needs an awareness of expenditure out of compulsion for a ceremony ( sanskar) or out of choice!