As a response to Pulwama Terror Attack, India made an Air Strike on training camps of Jaish –e – Mohammad in Balakot, Pakistan. Soon after that PAF (Pakistan Airforce violated Indian Airspace targeting on the Army installations of India. Hence AIF's fighter jet MIG -21 shot down Pakistan's F-16 but in the haste Mig 21 was also shot down due to which Indian pilot was taken in the custody by Pakistan.
Abhinandan Vardhaman is the wing commander of IAF who is in the custody of Pakistan. Pakistan had faked about two Indian fighter jets it shot down and Pakistani Media had also made an old image viral claiming it had shot down two Aircrafts.
Pakistan Army General Gafoor had also faked on his tweet .
Villagers scared as tensions breed on Kutch border:
Tensions are rising among villagers as one such sector close to the Pakistan border in Gujarat is the Great Rann of Kutch. The Gujarat government has also issued orders that no employees with the primary health centers and hospitals close to areas on the border should remain present till the tension on the border is resolved.
Pakistan caught faking:
On Wednesday, Pakistan had declined to agree about their fighter jet F-16 shot down by IAF. The images of F-16 with Pakistan's Army has been found and it is proved how Pakistan had once again faked about facts.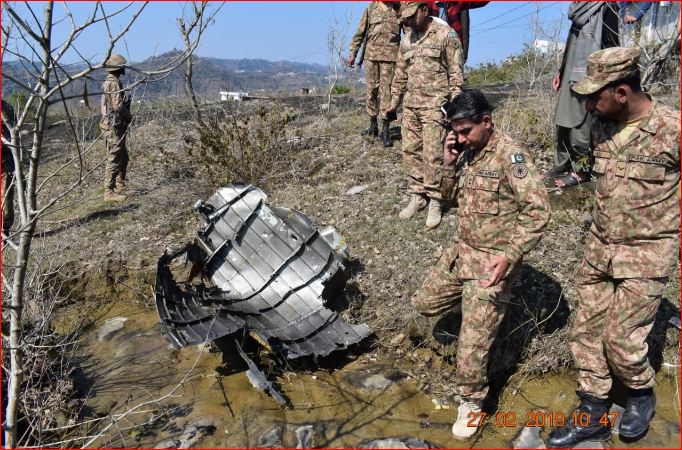 Defense Minister Nirmala Sitharaman to visit Jammu Kashmir
A meeting is held by Defense minister of India with all three Defense Service Chiefs. On Wednesday evening Prime Mister Narendra Modi held a meeting with Defence Minister Nirmala Sitharaman and chiefs of the three armed forces. Meanwhile, there are reports of ceasefire violations by Pakistan along the Line of Control (LoC) in Jammu and Kashmir.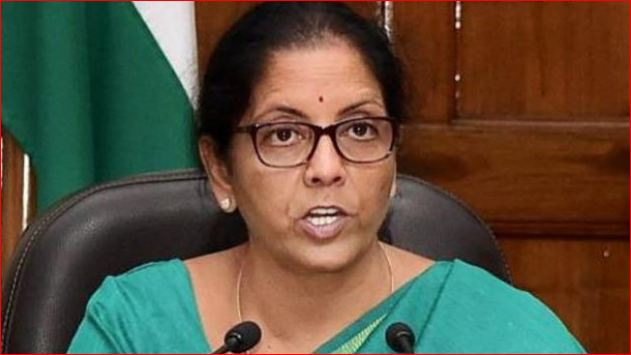 The US, UK and France have asked the United Nations to blacklist jaish-e-Mohammed chief Masood Azhar. The US, Russia and other countries have urged India and Pakistan to de-escalate the tensions and refrain from taking further military actions.
Pakistan suspends Samjauta Express until further notice:
The train from Lahore to Attari has been suspended by Pakistan in wake of rising tensions between New Delhi and Islamabad. The train which runs between Lahore and Atari was scheduled to depart today (Thursday) at 8AM. General Manager Railways said the decision to suspend the train service was taken to avert any untoward incident in light of heightened security concerns.
The Samjhauta Express, named after the Hindi word for "agreement", comprises six sleeper coaches and an AC 3-tier coach. Sources said that the footfall of the train, which generally records an occupancy of around 70 per cent, has fallen drastically post the Pulwama terror attack.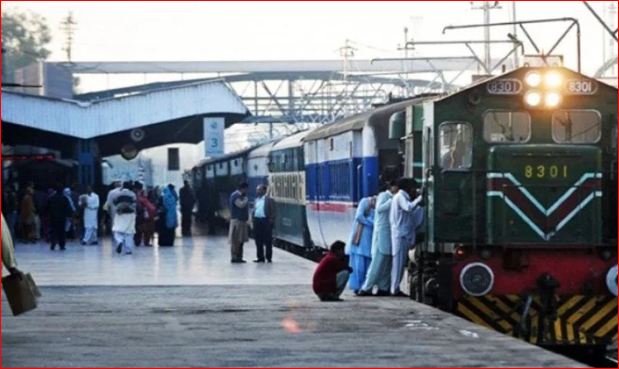 Fear Rising in Pakistan:
Pakistan's Foreign Minister Mahmood Qureshi has said, "India has plans to strike on Pakistan from all mediums, Air, Water or Land. Pakistan is not favour of war but if India attacks Pakistan, Pakistan is ready for its self defense."