Pakistan 'admits' J&K is an Indian state.
Condemns what it calls human rights "violations"
Demands UN-supported joint committee to probe
New Delhi: Call it a slip of tongue or plain truth finally dawning on Pakistan!
Pakistan Foreign Minister Shah Mahmood Qureshi, on Tuesday, called Jammu and Kashmir "an Indian state", something that Islamabad has consistently denied since 1947.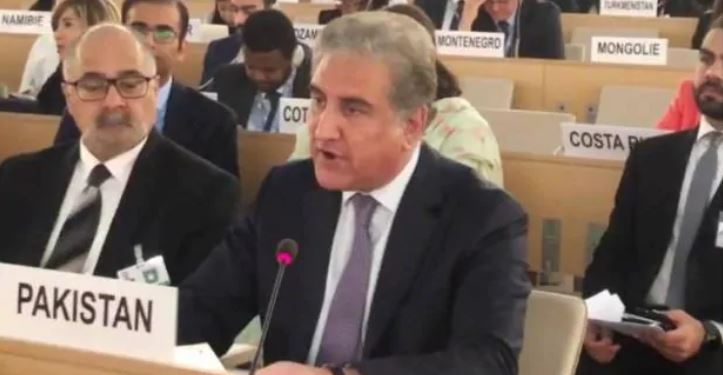 In a chat with the media on the sidelines of the 42nd United Nations Human Rights Council (UNHRC) meeting in Geneva, he described J&K as "Indian state of Jammu and Kashmir".
During the meeting, Qureshi raised the J&K issue and demanded formation of a UN-supported joint committee to probe the situation in the border state.
Also see: https://www.revoi.in/human-rights-meet-india-aggressive-as-meek-pakistan-tries-a-face-saver/
He also condemned India for asserting that the situation was normal after abrogation of Article 370 of the Indian Constitution, which granted a "special status" to J&K.
Later in the day, India is set to counter the Pakistani claims. New Delhi has drawn up an all-encompassing plan of action to counter Islamabad on the issue.
India had already garnered support of a large number of countries and clarified its stand on J&K being an "internal matter".