Pak was trying to network Khalistanis with Kashmiri terrorists
Used drones recently to air-drop weapons in Punjab
8 Sikh prisoners of TADA to be released in November
New Delhi: With India deciding to release 8 Sikh prisoners serving jail terms under the Terrorist and Disruptive Activities (Prevention) Act, or TADA, Pakistan's attempt to open a second front against India, after Kashmir—by reviving the Khalistan Movement—has received a setback.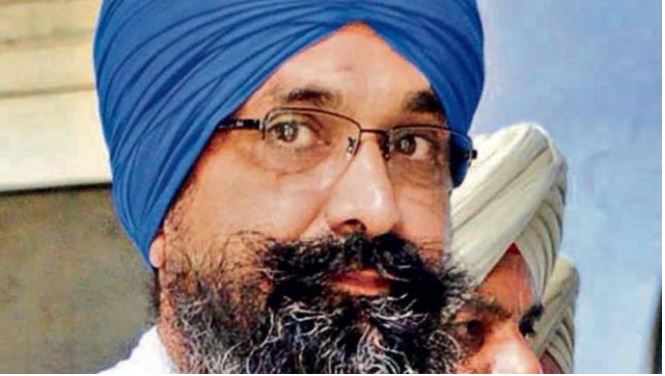 The Government of India took the decision as a goodwill gesture to mark the 550th birth anniversary of Guru Nanak Dev.
In the recent past, Pakistan was working on the Khalistan-Kashmir combo (K-2) against India and had drone-dropped weapons in Punjab. It was also planning to radicalize the Sikh pilgrims in upcoming pilgrimage to the Kartarpur shrine, by instigating them on issues like Sikh prisoners and the 1984 anti-Sikh riots.
Besides, Islamabad was trying to reboot the comatose Khalistan Movement, which police legend KPS Gill stamped out in the 1980s and 1990s, and network the remnants of Khalistanis to network with the Kashmiri terrorists.
The Government looked into Punjab Chief Minister Captain Amarinder Singh's proposal to release 17 prisoners. As a humanitarian gesture, it decided to grant a special dispensation to a total of nine prisoners. The prisoners whose release was not perceived to be prejudicial to the peace and security of Punjab or the country will be let out of jail next month.
The Sikh community in the US, led by its frontline organization, Sikhs of America, Inc, has welcomed the Government of India's decision to release Sikh prisoners lodged in various jails under TADA for the last three decades. Its Chairman Jesse Singh thanked the Prime Minister, saying "When we met Narendra Modi in Houston, he reminded us that one of our demands from their 2014 memorandum will soon be answered."
Kanwaljit Singh Soni, President of Sikhs of America, also hanked the Indian Home Ministry for announcing that through a special remission, the death sentence of another Sikh prisoner has been commuted to life imprisonment.
The Sikhs of America delegation, led by Jesse Singh, met Modi on the eve of 'Howdy, Modi!' event in Houston, Texas, on September 21. It also submitted another memorandum thanking him for his favorable responses to look into grievances of the Sikh community, including bringing to book perpetrators of 1984 riots.
According to the Shiromani Akali Dal (SAD), Balwant Singh Rajoana, a member of the banned terror group Babbar Khalsa International (BKI), and convicted for the assassination of former Punjab Chief Minister Beant Singh in 1995, is the only Sikh prisoner on death row in a militancy-related case. His death sentence has now been commuted to life imprisonment.
A SAD delegation, led by former Punjab Chief Minister Parkash Singh Badal, had urged Home Minister Amit Shah in June to release Rajoana. The execution of his death sentence was stayed in 2018 on the intervention of the then Badal Government.
Accordingly, the Government sent out a communication to the State Governments and Union Territories concerned for release of the said Sikh prisoners.
The Union Government is also planning to release some more prisoners from jails across India under the scheme for special remission to prisoners to commemorate the 150th birth anniversary of Mahatma Gandhi.
So far, 1,424 prisoners have been released across India on October 2, 2018 and April , 2019. The third phase of release is due on October 2, 2019.